Top actress, Juliet Ibrahim has revealed that she lost her virginity when she was 30-years-old. Read Full Article…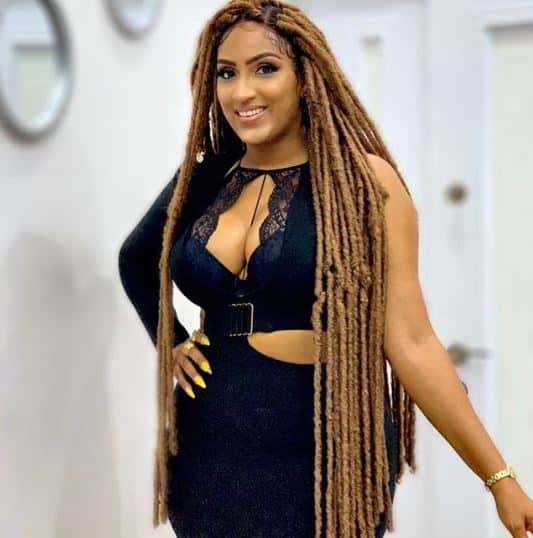 Juliet, 33, disclosed this in a question and answer session held via InstaStories on Thursday. When asked by a fan what age she was when she lost her virginity, she simply replied: "30 years old."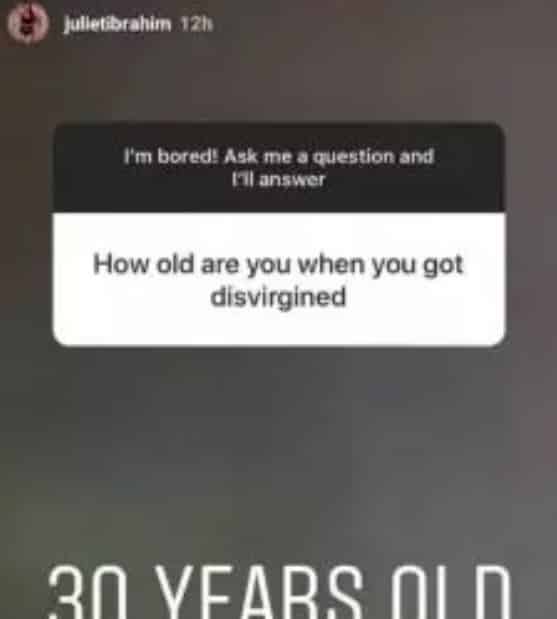 On a lighter noted, we can confirm that the actress is not a virgin and can't be one in this life as she was once married to Kwadwo Safo Jnr and they even have a child together.
She later left the marriage and jumped into another relationship with a Nigerian singer, Slim Iceberg who is known to be gifted beneath.
She later break up with the rapper, Iceberg.